Get some extra practice in the gym on milestone skills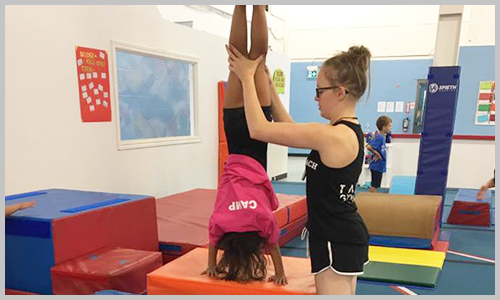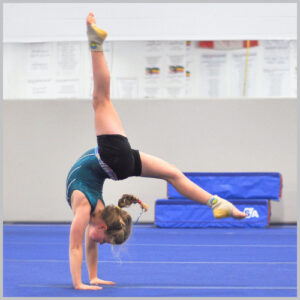 Get some additional practice in the gym with AIM Gymnastics' Skill Workshops! Work with our certified coaches on specific drills and circuits to achieve milestone skills.
Open to: Varies per workshop. Please verify age within each workshop description.
Length: One hour.
Cost: $15.75+HST/Platinum member, $21.00+HST/Classic member. Non-members: $35 Gymnastics Ontario registration fee (valid July 1-June 30 annually) due upon first visit.
Cartwheels, Roundoffs, and Handstands
Cartwheels, roundoffs, and handstands develop spatial awareness and coordination. Through a series of stations, learn the tips to achieving these skills. Open to students ages 4-15.
Through a series of drills and stations with our certified coaches, learn the tricks to achieving this advanced tumbling skill. Open to students ages 5-15.
Learn specific progressions for bridges and walkovers. Breaking the skills into steps and learning the proper physical preparation makes these skills more achievable. Open to students ages 5-15.
Front and Back Handsprings
Front and back handsprings are advanced skills that must be mastered before high-level acrobatic tumbling. Our coaches will break down these skills through various circuits. Open to students ages 5-15.