Join us for a FREE trial class!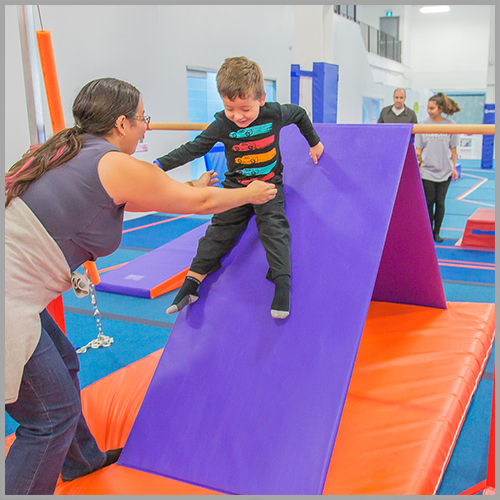 Toddler Time Drop In Program
Toddler Time is a drop in program designed for parents/guardians to have one on one time with children to explore the world of gymnastics. No need to book this class, just come along and play! There will be certified coach on the floor to ensure safety rules are being followed.
Open to: Children walking to 5 years
Cost: $8.00/student per hour or a 10 pass for $75.00 (one hour of play). Extra $5 for up to an additional hour of play at Ajax. All participants must have a valid $35 Gymnastics Ontario registration fee, valid July 1-June 30 annually.
Please register at the office each visit.
Parents/guardians are required to fill out a waiver form.
One parent/guardian to two children.
Parents/guardians are required to stay within arms reach of the child/ren.
Safety will be enforced by the coach at all times.
Toddler Time runs September-June.
889 Westney Road South, Ajax, ON
(905) 426-6449
1503 Sandy Beach Road, Pickering, ON
(905) 839-5260