Recreational Meet:
Pickering (June 10)
Ajax (June 11)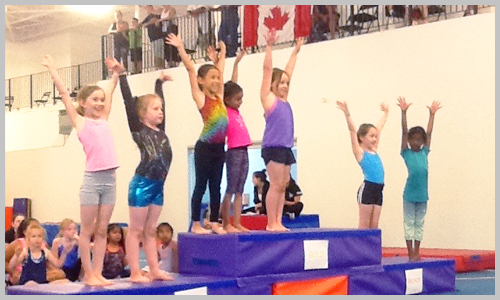 This fun showcase event allows recreational students to show off skills they have learned throughout the year. Students in all classes are encouraged to participate. Students are learning routines in class through the class lesson plans. All athletes will receive awards in recognition of their accomplishments.
Schedule for both locations:

Check In & Registration – 10:00-10:30 a.m.
March In & Announcements – 10:30-10:45 a.m.
General Stretch Warm Up – 10:45-10:55 a.m.
Competition – 10:55 a.m. -12:10 p.m.
Group Game – 12:10-12:20 p.m.
Awards – 12:20-12:50 p.m.