Camps full of gymnastics, crafts, games, and FUN!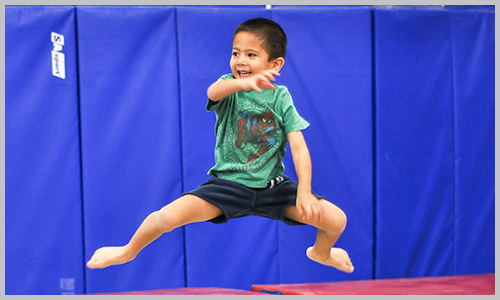 March Break Camp Registration
Time: 8:30 a.m.-4:30 p.m.
Full week: $229.50/Platinum member, $255.00/Classic member
Single day: $55.80/Platinum member, $62.00/Classic member
Time: 8:30 a.m.-12:00 p.m. or 1:00-4:30 p.m.
Cost: $160.20/Platinum member, $178.00/Classic member
Morning: 7:00-8:30 a.m.
Cost: $4.50/Platinum member, $5.00/Classic member (per day)
Afternoon: 4:30-6:00 p.m.
Cost: $4.50/Platinum member, $5.00/Classic member (per day)
All fees are subject to tax and due in full upon enrollment.
Non-refundable Gymnastics Ontario registration fee of $35+HST is due per child upon enrollment. Registration is valid annually July 1-June 30 for all AIM Gymnastics camps, classes, and events.
AIM Gymnastics does not provide any food. Please ensure the food your camper is bringing into the facility is nut-free.
Full-day campers receive a lunch break and two snack breaks each day. Half-day campers receive a snack break. Please label all lunch bags and water bottles. Children are welcome to bring non-glass water bottles in the gym (water only).
Upgrade your membership to our Platinum Advantage Club and receive 10% off camp! If your child loves our camps and entertainment, the membership pays for itself after just one week of camp. There is no limit as to how many discounted camps or events your child can enjoy throughout the year.
Cancellations & Transfers
Camp cancellations must be made within 30 days of the camp date. Cancellations made less than 30 days before the camp date are subject to a cancellation fee of $50.00. The Gymnastics Ontario registration fee that is due upon enrollment is non-refundable.